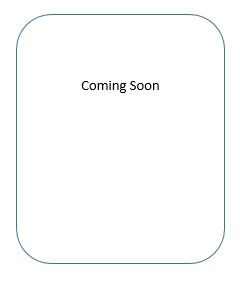 I have always enjoyed beer and the tasting of new and unfamiliar beer styles from all over the world.
I became very interested in the process of beer making and as with anything I set my mind to, I investigated further. I then started brewing my first beer in 2017, mostly for myself and for family and friends. I would spend hour's online reading and conversing with mentors in Germany, Austria and USA all in the pursuit of brewing superior and flavourful beer.
My father (Werner Kirsten) on the other hand always had a passion for Distilling and has been making Brandy etc. since I was a boy. Some recipes and styles being passed down to him through generation's within our family.
To get back to my story... I decided in 2019 to start my own Brewery. This was easier said than done. I soon realized if I wanted to open a Brewery I would need Investors as the financial aspect would be out of my reach. At the beginning of 2020 I had an innovative business plan with fantastic products so I started my search for an Investor. Unfortunately many saw the great potential but none went through with it due to the Covid-19 pandemic.
One day, while sitting enjoying a homemade beer together with my father and a good friend of ours, Dr. Itembu, who was enjoying a Bourbon made by my father, we arrived at the decision of the three of us joining forces and open a Distillery and Brewery.
We then discussed it a couple of days later and concluded that we will proceed in our plan. One of our first hurdles was deciding where we would open up, maybe Windhoek which is the centre of Industry? Or maybe Swakopmund with its rich German Heritage? Nope... We decided on Ondangwa. Many would ask why Ondangwa?
We love Namibia, our people, our cultures and our local produce. Because of this we knew we also had to add a Truly Namibian product to our range. We then undertook a journey of exploring alcoholic drinks made in villages by Namibian people in order to see what we could possibly reproduce but in a more defined and refined way. We decided on Ombike Gin. Now the reason why we chose Ondangwa, Ombike Gin is made from the Makalani Palm Fruits and other indigenous fruits and berries, all mostly found in the North especially in the Ondangwa area. Because of this and we will endeavour to purchase all the Indigenous fruits and Berries from local villagers to better their financial situations and create a stable income for them. We have started the physical journey of moving and setting up in Ondangwa.
We now produce Ombike Gin that still has a traditional taste but is also sophisticated and smooth enough to be enjoyed by anyone (18+ years). We are also producing Bourbon, Whiskey, Rum, Brandy and Bush Meister which is our Herbal Liquor made from indigenous botanicals from all over the world. All our products are produced in the age old traditions and methods with a modern Namibian Influence.
Our beer is produced in a brewing process which does not utilize pasteurization that will change delicate flavour profiles, but rather ultra-filtration which results in a true and all-natural beer craft-brewed in the finest old-world traditions.
Our Journey.... also your Journey, is of discovery into the delicious world of craft Beer, Bourbon, Whiskey, Gin, Rum and Brandy.
Author: Gerhard Kirsten